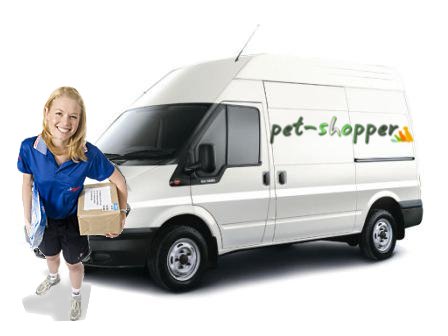 These are just a few of our many pet shop reviews!
Always good prices and no extra postage costs. Super helpful customer service and lovely company to deal with, confirmation email always sent and speedy delivery. Thoroughly recommend Steve Imison and Pet-Shopper.co.uk
Google review by Rosemary Williams August 15th, 2022 5/5

I have been using this site for a few months now and can't fault it. Delivery is always really quick.
Google review by Amy wall July 14th, 2022 5/5

Great small business much more pleasant experience than going to a national chain.
Google review by Robert White March 23rd, 2022 5/5

Well stocked traditional pet shop. Very helpful friendly staff.
Google review by Carole Brazier Sep 4, 2021 5/5

Pet Shopper was recommended to me by…
Pet Shopper was recommended to me by Beaphar when I contacted them regarding bird food. So pleased I purchased my food off them because they have great customer service, Steve was wonderful, the food was not over priced like with some companies and my bird food was delivered quickly in perfect condition. Couldn't recommend Pet Shopper enough.
Trustpilot review by VickyR March 1st, 2021 5/5

Cannot recommend this place enough.
Made an enquiry re: a specific fish tank stand. This wasn't in stock and due to the weight, it wasn't an item they could be shipped. However, the chap who I spoke to stated that he'd make some calls and get back to me. Within 15 minutes, he'd made arrangements for me to pick the item up from the distributor who happened to operate from near where I live. He went above and beyond to help me out and I am ever so grateful. Really friendly and helpful service.
Trustpilot review by Nicholas Hammill May 1st, 2019 5/5

Spoke to Steve from pet shopper recently and he is a very knowledgeable man and also has so much time for the customer. Great advice and you know he is very passionate about animals. Definitely went above and beyond in helping us. We put an order in for our dogs and the order arrived promptly and the dogs are thriving off it. And loved the samples too. We will be visiting the shop next time as Steve has left such a great impression on us and we'll be taking the pooches with us too so he can meet them. Couldn't recommended highly enough and wouldn't go anywhere else for our dogs needs now.
Google review by Gary Lester April 30th, 2019 5/5

Great service
Very satisfied with customer service. My order arrived on time and received the product in good condition.
Trustpilot review by Desiree Licos April 24, 2018 5/5

Perfect purchase
I was very happy with the service provided
Trustpilot review by Adam Charlton Dec 30, 2017 5/5

Excellent service
Very good service, answered query before I purchased, arranged next day delivery. Very impressed with customer service and would highly recommend.
Trustpilot review by Sheila Newbold June 06, 2017 5/5

Very efficient
Very efficient. Great customer service and super fast delivery. One happy customer. Thank you.
Trustpilot review by Aneta May 10, 2017 5/5

Fast delivery knowledgeable staff very helpfull.
First class service.
Google review By Anthony Chadwick Jan 06, 2017 5/5

Excellent service. Very knowledgeable staff
Great selection and service. Very helpful staff.
Trustpilot review By Amina Marfoua Oct 11, 2016 5/5

Have been using Petshopper for a while now and I would highly recommend them. Fantastic products, great prices and customer service above and beyond expectation.
Google review By Jackie Heron Sept 8, 2016 5/5

I do not usually write reviews but I felt I must share my experience of Pet Shopper. I have ordered pet products from here several times and each time have found them too be very helpfull and quick too deliver, this is now the one stop pet supplier for me.
Google review By Barry Hopkins June 17, 2016 5/5

Just done my first order with you and I'm so impressed and pleased with your customer service and products. I shall be recommending you to all my animal lover friends and family.
Facebook review posted by gillian.hughes. 5/5

Wouldn't shop anywhere else / high quality good, excellent range and knowledgable staff who know how to give excellent customer service. Thank you. X

Facebook review posted by Diane Jennings on Thursday, 12 February 2015
5/5




Best pet shop around!
Love it here and advice is always spot on
Facebook review posted by Joanne Critchley 5/5

Fish Tank Supplies
We ordered a pump, stones and lights from Pet shopper and had a great experience. The service was fantastic, support from the owner was exceptional and everything arrived quickly in working order. A great service overall and I would highly recommend this shop! Thanks Randolph London
Trustpilot review by Randolph Aug 30, 2015 5/5

Excellent service, helpful love this site
Always received excellent, fast service, friendly advice, helpful great Pet Site.
Trustpilot review By Rosemary Cooper July 20, 2015 5/5

Local is best!
Nothing better than good honest advice when you go in for products from staff who know exactly what they are talking about and will sell you the best thing for your pet, not necessarily the dearest! I am always remembered and get a friendly welcome. I appreciate the home delivery service as sacks are heavy and I have a bad back. I suppose I must have been a customer there for more than 10 years. A proper shop!! They also support the charity that I volunteer for and have donated goods to our Sanctuary and display our posters and a collecting tin. Thank you for being there!
Trustpilot review By T Hillam April 4, 2015 5/5

Great customer support!
I needed some dog food to be shipped to Denmark so I sent Steve from Pet-Shopper an email and he was very friendly and replied very quickly. After placing the order we received the parcel here in Denmark within a couple of days which is quite impressive! We will definitely shop here again.
Telephone transaction
WOW ..What a pleasent transaction, a great person on your end of the telephone, most helpful with a touch of humor , and what with today's climate it made me feel really good. Many thanks again. Yours sincerely FR Wedge.Mr. (84)
Trustpilot review by FR Wedge Feb 23, 2015 5/5

Trustpilot review By Kristoffer Føns Denmark Feb 6, 2015 5/5

Excellent customer service and really fast shipping.
I'm a customer for almost a year now and I always have a great experience. I'm from Brazil and while a lot of places take ages to deliver, Pet Shopper surprises me how fast they are. I always place my order by email and Steve, my contact, do everything he can to help me. I strongly recommend this company.
Trustpilot review by Adriano Brazil Feb 2, 2015 5/5

Thanks for everything and the communication has been great will be a constant shopper here now for the canidae dog food my dogs are starting to love. Thanks again Pet-Shopper.
Trustpilot review By Taylor Gordon Jan 10, 2015 5/5

Excellent range of products - prompt delivery - excellent price
I have used this company several times now and have always been able to order the products I want and get them delivered promptly. Excellent service.
Trustpilot review by Helen wilson Dec 16, 2014 5/5

Searched high and low for Ribbies
I have been trying to find ribbies for my dog online for months but everywhere was out of stock. I found that pet shopper had some great deals but they were also out of stock, however, this is the big difference, they responded to my email straight away saying they were out of stock BUT they would let me know when they became available. They did just that and within 1-2 days they arrived. Brilliant service, thank you.
Trustpilot review By Richard B Dec 2, 2014 5/5

EXCELLENT, HELPFUL SERVICE & GREAT PRODUCTS!
Very helpful & efficient service. They replied to email enquiries very quickly. Orders placed on internet were received quickly & well packed. Good communication of order process & advised of hour time slot on day of delivery. Great service & highly recommended.
Trustpilot review By Alison Johns Nov 19, 2014 5/5

Old residents Happy with new home
Tank and matching stand arrived when stated and when corresponded with the store had a speedy reply. Would recommend purchasing from store again.
Trustpilot review By Gavin Roffey Oct 29, 2014 5/5

Outstanding
Friendly, efficient and competitive prices. A few Clicks and goods on their way. I had a problem with my Paypal a/c so had to ring the company, friendly and courteous chap, who chatted as if he knew me… an unusual and delightful experience these days . Well Done Pet Shopper, a very satisfied customer.
Trustpilot review By Carol sessions Sept 29, 2014 5 / 5

Brilliant Service
Whether you walk in the shop, or order on-line (as I do now since I moved) always a fantastic service and are there for you if you are looking for advice. Good job everyone!!!!! Thank you, Karen.
Trustpilot review By Karen Horn Glasgow Aug 19, 2014 5 / 5

5 star service.
I have been buying dog food from Pet Shopper for a few years and have always been very happy with the service and especially the home delivery. We have a black Labrador with allergies and Steve has given us lots of advice on what to feed and more importantly what not to feed. I wouldn't buy my dog food from anywhere else. Thank you for the speedy friendly service and for all the help and advice.
By Kathryn Conway Upholland July 30, 2014 5 / 5

Helpful!
Buying from Pet Shopper has been a very pleasant experience. The service is efficient and friendly. It makes life so much easier. We will continue to purchase our pet foods from Pet Shopper Thank you.
Trustpilot review By Deborah Steele July 24, 2015 5 / 5

Quick, efficient and always pleasant!
Really pleased with Pet-Shopper, we have been using them for a while now to order our K9 Natural. We have always received it the next day and they have kept us informed of delivery every step of the way. Once they were out of our normal flavour and replaced it without a second thought, so we didn't miss out. Brilliant! Can't recommend them enough, in fact I have recommended them several times lol!
Trustpilot review By Justine Robson July 21, 2015 5 / 5

Very good pet shop my son brings me things from here as he lives in Ormskirk and they allways have what I want !! And he rates it as the best pet shop he has used !! So well worth the five stars !!
By Jill Nealis June 24, 2014 5 / 5

Great shop great delivery service and very helpful and knowledgable great advice and very competitive .
By Brian Miller Preston - January 9, 2014 5 / 5

Friendly, well stocked, and great prices.
This is the most stocked pet shop in the entire area. The staff are all really friendly, and they sell pet supplies for reptiles as well as other pets. The shop is really easy to get to, and has parking nearby. They sell a large variety of pet foods and accessories and offer lots of different brands. Fantastic shop, would go again and always recommend it to friends. Their online shop is also fantastic, and they seem to ship to many different places at low prices. They have a large range of items on offer.
Trustpilot review By George Towsend Chorley - June 3, 2013 5 / 5

I was having problems with Jasmine ( west highland terrier ) as she was suffering from skin problems, my friend recommended Taste of Nature dog food from Pet Shopper which i tried, she loves it and has shown vast improvement. Great service from Pet Shopper Thanks.
By Lisa Murgatroyd - Apr 28, 2013 5 / 5

Great website, good products, excellent price.
Trustpilot review By Connie - Mar 28, 2012 5 / 5

I gave them my order and it arrived the next day! I cannot fault their service and they are very helpful. Would not go anywhere else.
Trustpilot review By JANE - Mar 7, 2012 5 / 5

I needed a new air filter for my fish tank. Received it very quickly A+++. Will be using Pet shopper again and again. By Craig Mahoney - Mar 12, 2012 5 / 5

Great products, great prices and rapid delivery!
Thanks guys ! Trustpilot review By Luke Ward - Mar 16, 2012 4 / 5

I don't need to go anywhere else for what I need By Morten Schiøtt - Jun 18, 2012 5 / 5

Excellent seller even gave me a call to make sure i received product.
Trustpilot review By nathan - Mar 12, 2012 5 / 5

I place an order with Pet-Shopper regular and they impress every time, they have never got an order wrong and it is delivered quickly and is always well packaged. Keep up the good work !
Trustpilot review By Mrs N. Smith - Mar 12, 2012 4 / 5

I have used Animal Antics dog food from Pet shopper for over five years and would never go any were else. Excellent service, excellent price and allways a quality product. Free delivery to what more could you want!
Trustpilot review By anthonu - Mar 6, 2012 5 / 5

I started using Pet Shopper a few months back for my dog's food. I usually get 2 sacks at a time to qualify for free shipping :) Always delivered when they said they would. No complaints at all.
Trustpilot review By Glen Pritchett - Mar 12, 2012 5 / 5

I have been using pet shopper for over 5 years and have found the choice and service second to none. My order is acknowledged immediately and is always received in the promised time, packaging is excellent and the owner is an excellent communicator in keeping me up to date on matters relating to my order and where appropriate gives prefessional advice. This is my one stop pet supplier and I can highly recommend them for superior service.
John Smith, Troon, Scotland. Trustpilot review By John Smith - Mar 13, 2012 5 / 5

They always strive to source the product i have been searching for & have not let me down once. Trustpilot review By Ian Northumberland - Mar 16th 5 / 5

Excellent service, lightning fast delivery.
Thanks! Mark, Warrington Trustpilot review By Mark - Mar 13, 2012 5 / 5

I have used Pet shopper since i bought my first snake. I have always had excellant advice on animal care and products. The staff are always friendly and ready to help. I have bought snakes, bearded dragons and a crested gecko from them and they are all still happy and healthy, never had any problems. Definitely won't be going any where else for my pet needs! Trustpilot review By Paula - Mar 7, 2012 5 / 5

Brilliant customer service and care. Great prices for brilliant products. Highly recommendable! Thank you :) By Katie Green - Mar 21, 2012 5 / 5

Great, serivce, very fast delivery, easy to order from the site... 10 out of 10 !!! :) Trustpilot review By rebecca - Mar 26, 2012 5 / 5

Ordered 2 sacks of dog food from Pet Shopper for the first time last week - they arrived within a couple of days and as I was out when they first tried to deliver - there was a mobile number to call and the order was delivered within one hour of ringing - great service!
Trustpilot review By Wendy Spanner - Mar 12, 2012 5 / 5

I have shopped online several times now with Pet-Shopper and have never been let down by their standard service, I can highly recommend The Animal Antics Allergy X dog food which has been the only food to help with my dog (scottish terrier) skin problems. Thanks for a great service and all your advise.
By stephen stewart - Mar 19, 2012 5 / 5

Throughout the order process Pet Shopper gave me frequent and timely updates. The order was fulfilled promptly and with good quality goods.
Trustpilot review By James Bransby - Mar 12, 2012 5 / 5

Very quick delivery & Well packed. Thank you
By Mr J Eyre - Mar 21, 2012 5 / 5

Great site,found what I wanted,easy to use, thanks
Trustpilot review By jay gray - Mar 16, 2012 5 / 5

I am a regular shopper with pet-shopper and they have never let me down. great service thanks pet-shopper.
Trustpilot review By steve 5 / 5