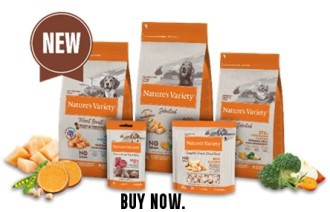 Natures Menu Natures Variety.
Natures Variety specialises in a complete and balanced range of grain and gluten-free, natural raw and raw-inspired products. The new range will offer complete and balanced frozen raw, freeze-dried raw and high meat fillets for both cats and dogs. It will offer every meal across the formats in a variety of premium quality, deboned meats, with vegetables, botanicals and superfoods and no artificial colours flavours or preservatives. The range will be available for Adult Dog, Small Adult Breeds, Puppy and Adult Cat across a number of variants.
"Meat Boost is a particularly exciting development and a first for the UK pet market," a spokesman said. "Combining Natures Menu's expertise in raw with the convenience of dry, the brand-new concept, Raw Boost, is the result of a partnership with dry food experts Affinity Petcare. Combining a high meat bite with a freeze-dried raw meat nugget, the product offers the benefits of raw meat ingredients surrounded by a wholesome blend of meat, fresh vegetables and botanicals."
Next in the range, Natures Variety High Meat Fillets is the brand's wet food offering, made up of premium steam-cooked shredded meat and fish fillets. The Adult Dog and Adult Small Breed Dog varieties contain 80% deboned human grade meat, with the Adult Cat variety containing 90% deboned human grade meat and fish.
Finally, Natures Variety Raw Bites fall under the frozen raw category, bringing Natures Menu's raw expertise to the forefront. As with all products in the range, each variety of Raw Bites contains at least 80% deboned meat with no artificial colours, flavours or preservatives and includes a wide range of superfood ingredients. The product will be available in Adult Dog, Adult Small Breed Dog, Puppy and Adult Cat varieties.
Craig Taylor, managing director of Natures Menu, said: "The launch of Natures Variety comes after a £2.8m investment and more than two years of research and product development, and we couldn't be happier with the result. We recognised the dry nutrition category was an area to break into and set new standards using our raw expertise, and we are now the first pet food company in the UK to invest in a freeze-dried range.
"Raw feeding has shown to have numerous health benefits for pets but we understand the convenience aspect of dry food can be more appealing for certain pet owners. With Natures Variety and Raw Boost in particular, we've created the ultimate high-meat protein product with the power and taste of raw in every bite and we truly believe it will revolutionise the way people feed their pets and drive incremental growth in both the raw and dry categories."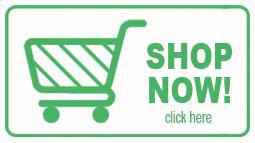 .
FREE DELIVERY ON ALL ORDERS OVER £50.00 TO UK MAINLAND
sales@pet-shopper.co.uk
pet-shopper.co.uk
32 Burscough St
Ormskirk
Lancs.
L39 2ES
UK

UK ORMSKIRK CUSTOMERS Free delivery from Pet Shopper to Ormskirk area within a 5 mile radius of Ormskirk town centre. Order through "contact us" option or by phone 01695 579827