Walter Harrisons Dried Mealworms 1kg
£21.99
Walter Harrisons Garden Friends Mealworms one kilo
High protein wild bird food
The dried mealworms have all the benefits of the live meal worm and a long shelf life. Dried Mealworms are easy to offer on the floor, table or in a suitable wild bird food feeder.
Ever since Bill Oddie first introduced the public to mealworms they've been a sure fire hit with the garden visitors especially attractive to robins, Walter harrisons drying technology of the worms retains all the goodness while while removing the mess and inconvenience normally associated with feeding live food.
Walter Harrison's Mealworms Species Attractors wild bird range.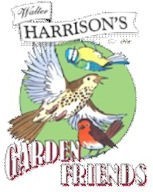 RRP: £22.99
£21.99
You may also be interested in: