Spikes Tasty Semi Moist Hedgehog Food 1.3kg
£10.19
Spike's Tasty Semi-Moist dinner, Hedgehog hospital approved semi-moist food that keeps hedgehogs happy & healthy. It's packed with delicious and nutritious chicken and is suitable for hedgehogs of all ages. Great on its own or mixed with other foods from our range. Fed regularly it will encourage hedgehogs to visit your garden all year round.
The gardener's friend
Hedgehogs provide a great source of organic pest control. They'll happily munch their way through a variety of garden pests as they patrol your grounds on the lookout for slugs, snails, centipedes and other little critters.
But, these days, hedgehogs need a helping hand. Leaving food out regularly will attract hedgehogs to your garden, help control pests, and most importantly help the hedgehogs get all the nutrition they need. Please don't forget to leave a shallow bowl of water out too, especially during dry spells.
Spike's Hedgehog Food is a naturally nutritious range of food for hedgehogs.
Feeding the Spikesworld range gives hedgehogs all the vitamins and minerals to keep your garden hedgehogs happy and healthy. Providing extra care for them is particularly important as they try to store up enough reserves of fat to see them through the winter months.
From Spikes World Ltd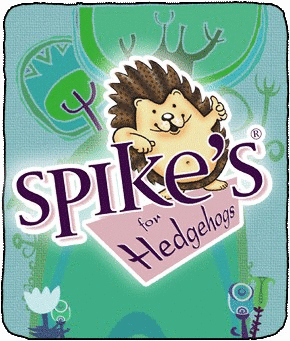 £10.19
You may also be interested in: