Pooch & Mutt Puppy development Mini Bone Dog Treat 125g
PUPPY DEVELOPMENT treats are natural, ethical, low-calorie, gluten-free, hand-baked mini-bones that dogs love.
They include chicken, linseed and chicory. Your puppy's brain develops extremely quickly. Linseed is a natural source of omega 3, essential for proper brain growth. Plus, omega 3 has been shown to aid puppy memory, so can help trainability. Chicory is a natural prebiotic that helps promote the correct functioning of the digestive system, as puppies can have delicate digestion.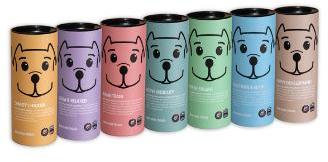 £2.99
You may also be interested in: