KONG Flyer Frisbee Small
The world's best soft flexible Flyer. Made with durable KONG natural rubber, the Flyer is safe for teething and gums.
This small KONG flyer is both flexible and durable and will provide hours of fun exercise for you and your dog. It is great to throw and very easy for your dog to pick up.
The soft rubber is extremely safe for teeth and gums, yet durable enough to carry.
Great flyer
Tough
Flexible
Safe
Soft catch
size: 7.5" x 0.8"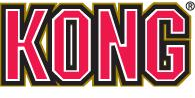 £10.99
You may also be interested in: