KONG Extreme Ball Black Small
The Extreme Ball is the toughest and most durable ball on the market. A great toy for the dog that loves to fetch and chew.
The KONG Extreme Balls are the best bouncing and are puncture resistant and are a great for indoor and outdoor play.
Ultra strong
Ultra durable
Recommended for the most powerful chewers
Extreme bounce
Puncture resistant
The Extreme KONG collection Is one Of The Worlds Strongest Rubber Dog Toys And Is Great For Those Super Chewers! Used Worldwide By Police And Military Dogs As Well As Competitive Trainers.
Size: 2.5"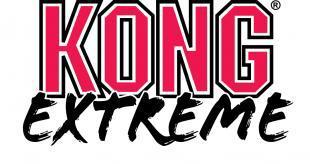 £7.89
You may also be interested in: