Superfish Panorama Aqua 60 Black 55 Litre Fish Tank
SuperFish Aqua 60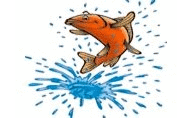 FREE DELIVERY MAINLAND UK
Attractive aquarium for goldfish, fan tails or small tropical fish.
The curved panoramic screen gives the aquarium an extra spatial dimension.
Supplied completely with filter and special PL light unit with 2 colours. Easy to install, and therefore ideal for the starting aquarium amateur, and fish friendly comparing to the traditional fish bowl.
For keeping tropical fish, an aquarium heater (SuperFish Combi Heater) is necessary.
Technical data:
Model SuperFish Aqua 60
Dimension : LxWxH 50x35x45 cm
Contents : 60 litres
Light unit : 2 x PL 13 Watt
Inner filter : SuperFish Aqua Flow 2
Love Fish,Love Superfish Panorama
£79.99
You may also be interested in: