Silent Brown Crickets Large Size (25-30mm)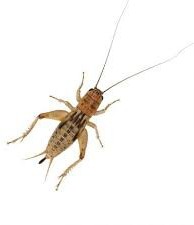 Standard Silent Brown Crickets (Gryllus assimilis) Silent brown crickets are arguably the best staple diet for reptiles.
Silent Brown Crickets are suitable for many of the most popular reptiles. This includes Bearded Dragons, Chameleons, Leopard Geckos and Crested Geckos. Silent Brown Crickets are an excellent alternative for standard black crickets as they do not make the normal chirping sound.
Bred in ethical conditions in the United Kingdom, our live food is despatched direct from the breeder on a next day service to guarantee it arriving in the best condition. Our live food is always fed exceptionally to ensure it will be a tasty nutritious meal for your reptile pets.
Code:PLQL35
£2.35
FREE DELIVERY ON ALL ORDERS OVER £50.00 TO UK MAINLAND
sales@pet-shopper.co.uk
pet-shopper.co.uk
32 Burscough St
Ormskirk
Lancs.
L39 2ES
UK

UK ORMSKIRK CUSTOMERS Free delivery from Pet Shopper to Ormskirk area within a 5 mile radius of Ormskirk town centre. Order through "contact us" option or by phone 01695 579827