ABOUT CHILABOO DOG TREATS HEALTHY SNACKS 100% NATURAL INGREDIENTS.
Chilaboo products are naturally rich in vitamins A, C and E. Every bar and bone contains valuable minerals, and very healthy Omega 3 and 6 acids. Chilaboo chews support vitality and well – being of your dog. It keeps your dog busy for longer and reduces dental problems.
Nearly 80% of dogs encounter dental problems like plaque, tartar and gum diseases. Chewing our bars and bones regularly helps to minimize the risk. It freshens the breath and cleans the teeth. Chilaboo chews are perfectly safe. We do not use any glue or hardener, no pigment is added and it's allergen free.
All dogs have to chew few hours a day. It's a natural instinct. Chewing can provide your dog stimulation and help relieve anxiety. Especially with puppies, treats like rawhide bones can be a great substitute for your leather shoes and the legs of the dining room table.
At Chilaboo they know how important is to choose the right chews. Following a big number of visits to European dog shows and pet food trade events. We have talked to numerous groomers, kennels and individual dog owners. All of them were complaining about quality of available chews. Dogs were getting sick, encountering serious stomach problems including vomiting and diarrhea. This is how we developed products that are 100% natural and carefully hand made. And we are so proud of it! Our best recommendations are pictures and video's that we keep getting.All showing happy dogs kept busy by Chilaboo chews. Mission accomplished!
Chilaboo team keeps on working on developing new products. Stay tuned for more premium chews made with the same principles. Our smallest family members deserve to be healthy, safe and happy.
Chilaboo, makes your dog smile!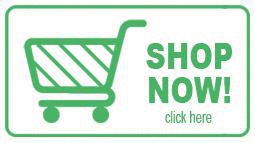 Pet Shopper UK Stockists of Chilaboo dog treats
FREE DELIVERY ON ALL ORDERS OVER £50.00 TO UK MAINLAND
sales@pet-shopper.co.uk
pet-shopper.co.uk
32 Burscough St
Ormskirk
Lancs.
L39 2ES
UK

UK ORMSKIRK CUSTOMERS Free delivery from Pet Shopper to Ormskirk area within a 5 mile radius of Ormskirk town centre. Order through "contact us" option or by phone 01695 579827