SuperFish QUBIQ 30 LED Aquarium Black
£59.95
This Superfish Qubiq is a modern 30L Nano Cube with integrated filter. The filter compartment offers room for a hidden heater (not included).The quality of these small cubes is excellent and in line with Superfish's popular "Home range" of aquariums.
Contents:
Nano cube aquarium
Top cover glass
Integrated filter

5W LED Light (10x White 2x Blue)

Dimensions: 32cm x 32cm x 42.5cm (LxWxH) with Light

Capacity: 30 litre
This specific model comes with a 5W LED Light. If you would like to use a different lighting solution, we sell the base model QubiQ 30 as well, which only comes with filter.
Superfish Qubic spare cartridges
FREE DELIVERY MAINLAND UK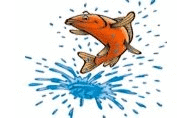 £59.95
You may also be interested in: