Good Boy Meerkat Dog Toy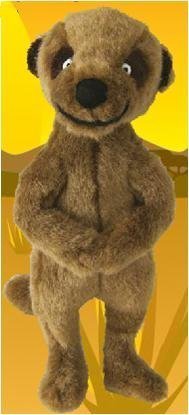 GOOD BOY MEERKAT DOG TOY Meerkat Dog Toy A novelty meerkat dog toy. Standing at approx 11" high from the Good boy range of dog toys. Soft and fluffy with a quiet squeak. MEERKAT FACTS - A group of meerkats is called a "mob", "gang", or "clan". - Meerkats have an average life span of 12-14 years. - Meerkats are immune to the poison from scorpions or snakes. - Meerkats are a tasty treat for jackals, eagles, and falcons. - Other names for meerkats include the slender-tailed meerkat and African suricate. - The meerkat uses its tail for balance and as a signal. - Meerkats can dig as much dirt as their own body weight in a couple seconds.
£6.49
FREE DELIVERY ON ALL ORDERS OVER £50.00 TO UK MAINLAND
sales@pet-shopper.co.uk
pet-shopper.co.uk
32 Burscough St
Ormskirk
Lancs.
L39 2ES
UK
UK ORMSKIRK CUSTOMERS Free delivery from Pet Shopper to Ormskirk area within a 5 mile radius of Ormskirk town centre. Order through "contact us" option or by phone 01695 579827